Viewer Downloads
In order to visit places on the Hypergrid you must have a viewer. The following download links are provided for users interested in exploring GridExperience and the HyperGrid. We recommend the latest version of the Singularity Alpha viewer for the best user experience.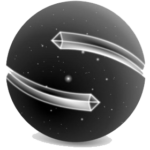 Singularity Viewer is a Second Life protocol compatible client application. It can be used to access Second Life service as well as a number of other such as those based upon OpenSim platform. It is directly based upon source code of Ascent Viewer by Balseraph Software Group, which is in turn based upon source code released by Linden Lab, with contributions from various sources. Click here to download Singularity.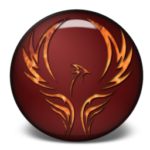 The Phoenix Firestorm Project is currently active in developing the Firestorm Viewer, the successor to the now discontinued Phoenix Viewer. Firestorm Viewer is based on the Linden Lab V3 LGPL code base and has an enormous number of features, options and interface customization choices, including a look similar to its predecessor Phoenix Viewer. Firestorm is developed for Windows, Linux and Mac OS X operating systems. Click here to download Firestorm.
HyperGrid Access Account
In addition to a viewer, a user account with a grid is required. Several major grids offer free user accounts including Osgrid and Kitely. Once you create your user account in a major grid, you can teleport to any open grid on the hypergrid including GridExperience. GridExperience doesn't offer public user account creation at this time as we simply do not have the time to offer the kind of user support that we feel is required.